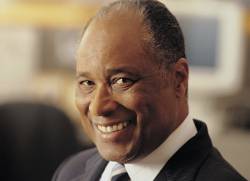 Hip resurfacing surgery in Mexico is a great alternative for younger patients who do not need total hip replacement or for patients in their 40's or 50's who wish to maintain their option for total hip replacement down the road.
Hip resurfacing is a modern solution to hip pain in which the damaged hip socket is interchanged the same as traditional hip replacement surgery, however the femur is resurfaced—shaved, rounded and fitted into its cap. Hip resurfacing, unlike the total hip replacement procedure which saves an impressive amount of the femoral bone.
Hip Replacement Implants
As hip replacement surgery techniques progress and hip implants continue to evolve, hip implants in the US have become more expensive and many vendors restrict the surgeon's choice to hospital contracted implants, which does not give the patients options.
Dr. Oscar Mendoza and his elite team work together to give you affordable implant options. Every patient traveling to Mexico for hip replacement surgery deserves a first-rate hip replacement implant that will serve them well for the rest of their lives.
The majority of hip replacement implants are fixed comportment devices—a stem that inserts into the femur, a ball that replaces the head of the femur or top of the thigh bone, and a shell that is fixed and lines the hip socket.
Implants differ by metal on plastic, metal on metal, ceramic on plastic and ceramic on ceramic. The fixation used to anchor the hip implant components to the bone are either cement or cementless fixation.
Metal Hip Implants
When the orthopedic industry was introduced to metal-on-metal implants—Cobalt-chrome—surgeons believed it was the orthopedic breakthrough of all times. With metal on metal implants, patients are permitted superior freedom of activity than with plastic sockets.
Metal on metal hip implants consist of a ball, stem and shell, all made of metal materials and are typically more appropriate for younger and physically active patients because the metal is durable enough to last an extensive period of time.
Metal resurfacing systems involves a trimmed femoral head crowned with a metal covering. Any damaged bone and cartilage within the socket are removed and replaced with this system.
Ceramic Hip Implants
The newest development in orthopedic implants for hip replacement surgery is the addition of ceramic-on-ceramic implants. The ball and socket are made of ceramic lining.
With ceramic hip implants, the traditional metal ball and polyethylene liner are replaced by a high-strength ceramic. Ceramic is the hardest implant material used in the body and typically provides no inflammation or bone loss. New ceramic implants offer enhanced strength and more adaptable sizing options.
Results show that patients who undergo ceramic hip implants are met with less wear and tear than metal hip implants. Ceramic hip implants are considered to have greater abilities to withstand wearing over time.
Get a FREE quote for Hip Replacement
Once you click the button you will receive your quote in your email within a few minutes and we will never spam you.