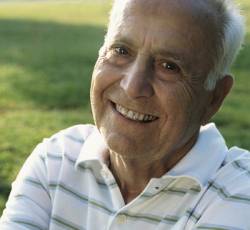 When pain and discomfort has become a residing factor in your life, it may be time to enlist the help of world-class orthopedic care in Mexico.
If you and your doctor decide that you are a good candidate for total hip replacement, several steps are appropriate to prepare for hip replacement surgery.
Typically, patients begin their orthopedic journey with an examination by your primary care doctor. This will help identify any complications, such as diabetes, high blood pressure, weight issues or unwarranted dental care that can be managed before surgery or alternative orthopedic solutions.
Being prepared for surgery is significant to a speedy and healthy recovery. The following guide will help you to get started.
Surgery Guide
Seeing an Orthopedic Specialist
Orthopedic doctors treat broken bones, joint problems, like arthritis, and degenerative conditions, like osteoporosis. They also treat sports injuries, infections, congenital conditions, and tumors in the bones. They routinely perform arthroscopies, a minimally invasive procedure that explores hip, shoulder, or knee damage.
Four weeks before surgery
Become familiar with the anatomy of your hip and the steps to hip replacement surgery. You may find it helpful to understand how your hip works and learn about hip replacement surgery. Prepare questions to ask your doctor. While discussing hip replacement surgery with your surgeon, take notes to instructions and have them readily available.
Three weeks before surgery
Make a connection with a family member or friend who will be your main support system. You may need help with bathing, meals, laundry and exercising for several weeks. Communication is key to making the necessary arrangements before surgery. Prepare your home for the recovery process. Store necessary and frequented items within your reach and check the home for safety precautions to prevent falls or tripping. Prepare a bed area and exercising area on the ground floor to avoid climbing stairs.
Two weeks before surgery
Avoid anti-inflammatory medications two weeks before surgery. Discuss with your surgeon what, if any, medications you should stop taking or what medications to take according to dose and timing. Purchase any needed equipment your surgeon recommends. Your surgeon or doctor may recommend that you have an elevated chair and commode for your use.
One week before surgery
You may need to have pre-surgery exams and testing. You may be admitted to the hospital three to five days before your surgery depending on lab work, X-rays, and electrocardiogram (EKG) that may be required. Always discuss with your surgeon or patient coordinator to ensure you have completed all tests. Contact your  local pharmacy. It may be significant for you to contact your pharmacy ahead of time to manage any post-op medications. Prepare for your hospital stay. Pack your hospital/travel bag with grooming items, medications, slip-on shoes and loose fitting clothing for comfort.
Day before surgery
Follow your surgeon's instruction for eating and drinking before the day of surgery. Eating or drinking after midnight will most likely not be allowed by your surgeon so be sure to follow his detailed instructions for the best possible outcome.
Day of Surgery
Hip replacement surgery in Mexico typically takes between two to four hours and is performed under general anesthesia, though this is dependent upon the severity of damage to your hip. You may be instructed to arrive at the two hours before your scheduled surgery unless you have already been admitted for pre-op testing.
Surgery is performed in a state-of-the-art facility under the direct care of Dr. Oscar Mendoza. When the surgery is completed to his satisfaction to the fit and function, you will be taken to a recovery room where you will be closely monitored.
For a detailed course to the hip replacement procedure, see our step by step procedure guide below.
After Surgery
Follow instructions closely for proper recovery. Our elite team will teach you exercises that will improve your recovery. Be sure to follow the surgeon's instructions. Work closely with your physical therapist and other doctors at home to rehabilitate your hip.
After surgery, you may feel moderate levels of pain that will be managed with medication to make you feel as comfortable as possible during your stay in Mexico. To avoid lung congestion after surgery, breathe deeply and cough frequently to clear your lungs.
After traveling home from Mexico, it is imperative to follow your orthopedic surgeon's instructions during the first few weeks after surgery. Being physically active is an essential part of recovery. During the first few weeks of recovery, a physical therapist may teach or help you perform specific exercises to strengthen your hip.
Step by Step-Anterolateral Hip Replacement Surgery
1 | Anesthesia
You will first be taken into the operating room and given anesthesia. After the anesthesia has taken effect, the skin around the upper thigh is comprehensively cleansed with an antiseptic liquid.
2 | Incision
A partial incision is made allowing Dr. Oscar Mendoza to access the diseased hip joint between the muscle groups, leaving the muscles and tendons intact.
3 | Removing the Surface of the Socket
During surgery, your leg is rotated to adjust the femoral head for dislocation from the socket. A special reamer is employed by Dr. Oscar Mendoza to remove the damaged cartilage and bone surface from the acetabulum, and to shape the socket to correctly align with the shape of the implant that will be inserted.
4 | Replacing the Socket Portion of the Joint
The femur is separated from the pelvis's socket joint. An implant is used to replace the socket and consists of a lined shell. The implant is chosen by Dr. Oscar Mendoza during pre-op discussions based on what is best suited for you. Implants vary in size and are comprised of metal or ceramic material.
5 | Inserting the Implant
The shell of the socket implant may be attached either by using a cemented or cementless fixation. Cementless implants have special surfaces with pores that allow a press fit. Contingent on your specific circumstance and the bone density, screws may also be employed to help hold the implant in place.
When the shell portion of the socket implant is in place, the liner is locked into place inside the shell.
6 | Removing the Ball
A special power tool is used to remove the damaged femoral head.
7 | Replacing the Ball Portion of the Joint
The implant that replaces the ball consists of a long stem that fits down into the femur. The metal ball is mounted on top of this stem.
8 | Clearing and Shaping the Canal
The upper leg bone has relatively soft, porous bone tissue around the center. This part of the bone is called cancellous bone. It surrounds the canal, which mainly contains blood vessels and fatty tissue.
Special instruments are used to clear some of the cancellous bone from the canal, and then to mold the inside walls of the canal to fit the shape of the implant stem.
9 | Inserting the Implant
The stem implant may be held in place by either using the cemented or cementless fixation. If cement is used, it is injected into the canal first, and then the implant is inserted into the canal. If cement is not used, the implant is inserted into the grooves of the canal.
On some implants, the stem and ball are one piece. On others, they may be two separate pieces. If the ball is a separate piece, it is usually secured to the top of the stem after the stem has been inserted.
10 | Closing the Wound
When all the implants are relocated, Dr. Oscar Mendoza places the new ball that is now part of the upper leg bone into the new socket that is secure within the pelvic bone. It may be necessary to adjust the ligaments that surround the hip to achieve the best possible hip function.
When the ligaments are properly adjusted, layers of tissue are returned back to the proper position for closure. A plastic tube may be inserted into the wound to allow liquids to drain from the site during the first few hours after surgery. After the tube is inserted, the edges of the skin are stitched, and a sterile bandage is applied to the hip.
Get a FREE quote for Hip Replacement
Once you click the button you will receive your quote in your email within a few minutes and we will never spam you.